Are You Sure Your Current Billing Solution Is Maximizing Your Profit?
Posted on February 4th, 2019 / Under Medical Billing / With No Comments
If you're a physician or a health provider who has worked so hard to attain a certain level in your career and you are still having serious issues with your Medical Billing Provider, then you must have skipped some of my blog posts. The joy of every physician is to enjoy every penny you've worked for but after you've carefully looked before you leaped into the wrong billing hands. Nobody is above mistakes, but a mistake can be corrected.
How will you know if you're on the right track? How can you tell if your biller is actively working on your claims? It's simple…
1. The billing method is fast-tracked from both ends. As silly as it may sound, but to be honest, sometimes, insurance companies and patients don't always follow through on payments. This is where the medical biller comes in to ensure a smooth flow of claims charged to generate revenue to the physician in question.
2. The medical biller won't just take up only the billing part, but also maximize profits for you.
3. The medical biller will do a comprehensive audit of your practice.
4. From the audit, the medical biller will develop a roadmap and strategy to work with you to help your practice.
It's basically simple, challenging and daring to contact a reliable and dependable biller amidst many billers for your business. One Source Medical Billing is one of the most recognized Medical billing agencies with reliable, hardworking and skilled employees handling heavy-duty tasks for physicians across the states. Our mission is to expedite our clients' reimbursement while delivering excellent service with great communication, so they can be free of financial worries and focus on serving their patients.
You could be losing hundreds of thousands of dollars a year if you entrust in the wrong biller. Let One Source Medical Billing help by doing a FREE comprehensive audit and show you the reality like in our ad.
Read More...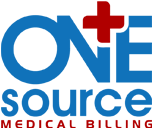 Categories