When choosing a medical billing company in Los Angeles it's important to take several issues into account, with medical billing companies, medical billing outsourcing and medical billing management coming to the fore when making these considerations.
One Source Medical Billing Los Angeles- for tailored services
Once Source Medical Billing is a leading medical billing provider in Los Angeles, that has a core set of values that believes in treating people right and giving each and every client the attention and care he / she deserves.
For us, every client is unique, and so too are their medical billing needs. Keeping this in view, we tailor our service specifically to meet their client requirements. In a world of evolving technologies and cutthroat competition, it is our duty to provide clients with great support, the latest information and high-tech service without neglecting the traditional business ethics and the conviction that excellent client service can only be provided by professional and dedicated staff.
Our exclusive Medical Billing Services
Medical billing services vary depending on the size of the provider. What is the company responsible for? Our medical billing services are custom tailored to meet your specific needs and the requirements of your practice. You can choose to take up a single service or a complete package at affordable price. The services offered include:
Revenue Cycle Management
Medical Coding Services
Medical billing solutions
Insurance verification
Physician credentialing
Indexing of medical record
Other services offered include payment posting, patient call center, cash patient management, patient visit tracking, electronic and paper claim submission, monthly billing statements, soft collection, practice reports and more. We use advanced software that has been specifically designed for the medical billing business. We have a complete understanding of the fact that every practice has unique requirements so our approach is that of a partner and consultant rather than only a supplier.
The Specialties covered by One Source Medical Billing Los Angeles
The specialties that are typically covered by our medical billing Los Angeles include dental, psychiatry, family medicine, neurology, chiropractic services, psychology, pediatrics, MFT, neurosurgery, podiatry, internal medicine, physical therapy and others. All insurance providers are billed, including foreign carriers.
Our skilful medical billing professionals
The biggest asset of our medical billing Los Angeles Company is our qualified and highly experienced team of professionals with outstanding insight which enable us to have complete understanding of the effects of dynamic changes within the medical billing industry. This places us in the best position of offering right advice.
Our team ensures that they give you a thorough consultation and review of your practice and helps you recover maximum out of it to raise your revenue potential.
Benefits of taking our Medical billing outsourcing services
There are lots of cost advantages for outsourcing medical billing to our company.
With us medical practices can save a lot of money.
We let you save tens of thousands of dollars in billing hardware and software, upgrades, printing, manpower and compensation insurance every year.
More importantly, we save you from practices countless hours of unproductive calls to patients and insurance companies.
We make businesses more efficient and productive.
Our specialized medical billing company can bring about a remarkable increase in profit, quality, and performance enabling the practice to focus on treating patients, which should be its main goal.
We will help you to make you more competitive because they have no information about billing for these types of claims or services.
Specialized Medical Billing Management Solutions
Good medical billing management involves access to specialized services and people. A company needs a good working relationship with insurance organizations and their claims adjusters. This makes it easier to communicate and negotiate on claims, not to mention easing the immense bureaucratic burden.
Medical billing outsourcing is a strategic business practice. By outsourcing you bring your practice long-term possibilities and profitability as well as increase your potential of saving money.
Affordable Medical Billing Provider
We are a medical billing provider that won't empty your account. We offer you affordable medical billing solutions that will give you reimbursements right away. We offer customized packages which will perfectly fit your budget and will increase your earnings.
More...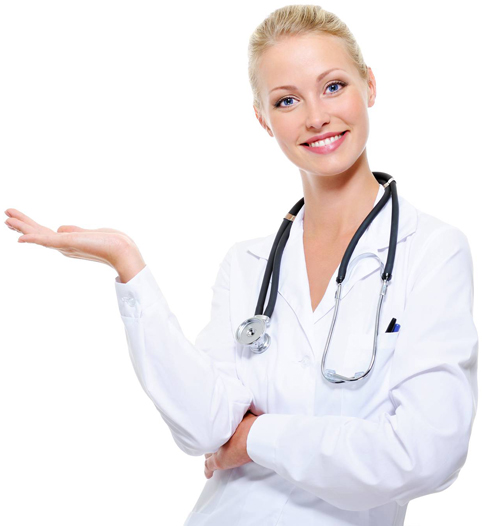 Professional Medical Billing Services in Los Angeles for Healthcare Providers
Hospitals
Clinics
Physician practices
Dental offices
Physical therapy practices
Mental health practices
Rehabilitation centers
Nursing homes
Home health agencies
Ambulatory surgery centers
Laboratories
Radiology centers
Medical equipment suppliers
Hospice care providers
Behavioral health providers
Urgent care centers
Occupational therapy practices
Dermatology practices
Get Reliable Medical Billing
For exceptional medical billing services in Los Angeles, turn to One Source Medical Billing. Our experienced team specializes in providing reliable medical billing and coding solutions that enable healthcare providers to maximize their revenue.
We are one of the leading medical billing companies in Los Angeles. We proudly offer a cutting-edge medical billing coding program that stays up-to-date with the latest regulations and compliance requirements. We aim to ensure every claim is processed accurately and efficiently, so you can focus on delivering the best possible care to your patients.
So why wait? Contact us today to learn how we can transform your billing processes and be your go-to medical billing service in Los Angeles.