Outsourcing medical billing ensures timely filing of claims and accuracy of charge entry, to save time, resources, money, enhance practice performance, dedicate more time towards patient care, and last but not the least, to have a systematic documentation process along with keeping up with the latest updates of the healthcare industry.
Every point related to cash flow in the medical sector is handled by the billing department. Outsourcing is hiring a medical billing firm apart from the practice to manage the billing aspect as efficiently as possible per their specifically tailored requirements. Outsourcing the medical billing helps running the whole process effortlessly, as all the billing aspects are taken care by the outsourced firm with precision and passion. It regularizes the money flow and fast clearance of the claims making the medical practice run more profitable, therefore smoother and less stressful.
Why outsource your medical billing?
1. Outsourcing enables you to concentrate completely on patient care – spending more time on caring for the patient and providing quality treatment for the patients becomes easier. This can be more beneficial for the new practice or even a small group of physicians. A Physician may not be able to concentrate on the treatment if they are burdened with financial matters regarding the running of the medical firm.
2. Outsourcing can enhance cash flow – have you thought about what will happen if your in house medical biller takes a long leave? The claims are not sent on time and are processed after they come back. This time lag badly affects the revenue cycle management, reimbursement is hindered and the cash flow gets restricted. So, outsourcing can ensure the steady cash flow through the uninterrupted claim collection.
3. Outsourcing Improves revenue generation – this decreases overhead prices, the on time submission of the claims will result in increased reimbursements and improve rates of profit is yet another benefit that outsourcing can provide to the health sector.
4. Enhances Patient Satisfaction – The sole focus of the healthcare professionals is to provide excellent customer support to the patients.
Benefits of Outsourcing:
More focus on the core business – Patient Care
Complex technology
Fewer billing errors
Improves cash flow
Increases revenue
Economies of scale
Pay on collected revenue only
ICD-10
Better trained specialists
Cost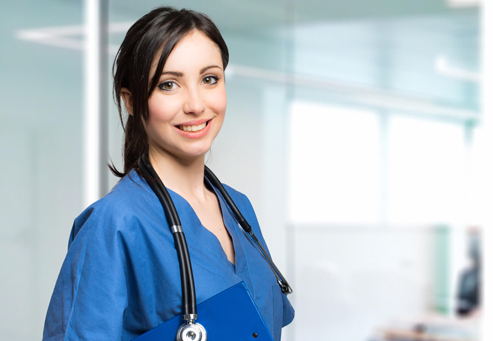 The decision to outsource billing could be perceived as very difficult, but you should consider the following question. Do I want to manage the billing operation independently taking focus away from my patients or should I leave it to the professionals? Billing management requires technical skills and up-to-date industry knowledge. As a leading provider of medical billing services, this is our expertise. The last few years have marked a rise in perplexity and red tape. Irrespective of whether you are new in the practice, an established veteran, or just in the turmoil wanting to improve your system, taking assistance from a specialist is always beneficial. At the end of the day, as a business owner, your focus is to save time, save money, improve cash flow and focus on the patients. That's the key to business survival.
A local medical billing company providing revenue cycle management services has become a necessity. Profit margins are shrinking rapidly in the private sector due to reduced carrier allowances, increased regulation and carrier red tape. Operating efficiently is now more than ever, a matter of survival!
We have the most dedicated and highly trained specialists working for you.
We pride ourselves in excellent work ethic, with great communication and customer service to our clients.
Gain control of your practice !
Focus on what you do best, patient care.