One Source Medical Billing: A one stop medical billing solution
When it comes to medical billing and consulting services in San Diego, California, One Source Medical Billing San Diego provides you with a comprehensive and flexible medical billing outsourcing solution.
Our company is dedicated to provide you with fast, efficient service while increasing your revenues. Our business is based on the prerequisite of collecting on time and removing the hurdles that lead to loss of income due to missing charges and under-pricing. Using the services of our medical billing company in San Diego means much more than having someone submit claims on your behalf. Proper billing requires a deep financial understanding of the practice and the operations involved in it. Our medical billing company has in-depth knowledge, expertise and those outstanding medical business solutions that can be tailored to your unique financial needs.
Benefits of Outsourcing your Medical Billing to Us
So why should you outsource your medical billing in San Diego to One Source Medical Billing? There are a number of reasons.
Our medical billing company verifies insurance and generally offers a high collection rate. Claims are filed electronically and payment is made in up to two weeks.
There are fewer errors and denials from insurance carriers, follow-up on all delinquent claims, and in-house billing costs are eliminated. The last include salaries, sick pay, vacation, workers compensation, medical benefits, payroll taxes and many others.
Other benefits include customized monthly reports, 24/7 access to practice management accounts, EMR, ICD-10 readiness, and ideally timely and professional service.
Our Services
We offer a wide range of medical billing services to our valued clients, we masterfully handle all your billing, collections, as well as your existing debt so that you can keep your focus on providing care services to your patients. Our services include:
Revenue Cycle Management
Medical Coding Services
Medical billing solutions
Insurance verification
Physician credentialing
Indexing of medical record
How our Medical Billing Solutions work?
We electronically process claims to all carriers that accept electronic submission. If not, they are sent on paper. Secondary claims are forwarded upon receipt of the EOB of the primary ones. Claims that have not been paid for over a month are followed-up on. Should an unpaid or underpaid claim necessitate an appeal, our medical billing company resubmits it with the required information and deals with all the necessary follow-up activities.
Full service billing also includes producing patient statements on a daily basis. The company issues monthly financial reports showing the different balances, charges, deposits, and adjustments.
Our medical billing San Diego carries out initial credentialing and re-credentialing for each one of your medical providers. We store applications for all insurance companies in its database. All relevant documents such as certification, current license, declarations pages, and others are completed and signed.
Affordable Medical Billing Consultants
We are one of the most affordable medical billing consultants in San Diego. With the changes in health care in the country, the demand for experienced medical billers has skyrocketed. So it has become quite difficult to find an affordable medical provider. Our medical billing company offers you cost friendly medical billing and collections.
Don't worry, We have your savings calculated!
Our medical billing company in San Diego has arrived at exact data in terms of how much a provider may save if he outsources his medical billing. It's about $600 a month just from not paying salaries. If you outsource it to our medical billing outsourcing company, you won't be paying:
Medical Benefits
Sick Leave
Vacation Leave
Retirement Plan
Electronic Claims Submission Fee
Practice Management Software
Patient Statements
Deferred Compensation / 401k
Workers Compensation
Social Security, Medicare, State Unemployment
Supplies and Postage
If you choose not to outsource your medical billing, these businesses estimate you'll be paying the following amounts for the items on the list above:
Medical Benefits – $82.50
Sick Leave – $66.00
Vacation Leave – $55.00
Retirement Plan – $86.00
Electronic Claims Submission Fee – approx. $30
Practice Management Software – $150.00
Patient Statements – approx. $30
Deferred Compensation / 401k – varying amounts
Workers Compensation – $27
Social Security, Medicare, State Unemployment – $220
Supplies and Postage – approx. $30
In total, it is estimated that you'll save over $1,500.00 a month and this doesn't even include what you'll save from not paying additional in-house billing costs such as office space lease, computers, phone, fax, filing system, billing software and IT support, updates, training and so on.
More...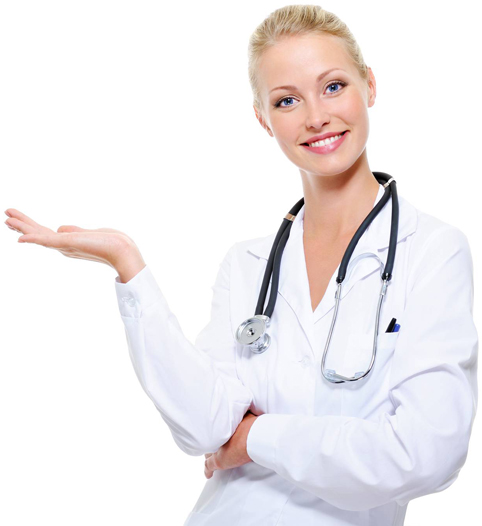 Expert Medical Billing and Coding Solutions for Healthcare Providers
Hospitals
Clinics
Physician practices
Dental offices
Physical therapy practices
Mental health practices
Rehabilitation centers
Nursing homes
Home health agencies
Ambulatory surgery centers
Laboratories
Radiology centers
Medical equipment suppliers
Hospice care providers
Behavioral health providers
Urgent care centers
Occupational therapy practices
Dermatology practices
Trusted By Care Providers As Their Medical Billing Partners In
Get Help with Medical Billing
Do you find yourself struggling to keep up with changing regulations and compliance requirements? Look no further than One Source Medical Billing!
Our team of experts specializes in medical billing and coding, ensuring accuracy and compliance with every claim. We also offer audit services to help identify any potential issues and improve overall efficiency. With our help, you can focus on what truly matters - providing the best care possible for your patients.
Don't let medical billing and coding stress bring you down any longer. Contact us today to learn more about how One Source Medical Billing can streamline your billing processes and improve your bottom line. Our team is standing by and ready to assist you!