One Source Medical Billing Phoenix: Best medical billing company for healthcare professionals
You gave your billing to a huge company that promised you a high rate plus add-ons? Now your costs are up, your patients are angry, and your collections are down? When you call the company, nobody wants to take responsibility?
It usually pays off to give your billing to our top medical billing company in Phoenix. We are one of the pioneer companies in medical billing business that has been helping various medical professionals with their medical billing requirements. We have worked with a huge number of clientele all across the country covering vast array of specialties. Over the years, our medical billing Phoenix Company has earned a repute of one of the best medical billing provider due to our swift and secure medical billing services. We have connections with all the major insurance companies across the country while we maintain a cordial and collaborative working terms with renowned hospital groups.
We cover almost all medical specialties including the following:
ophthalmology
general surgery
trauma surgery
internal medicine
vascular surgery
family practice,
gastroenterology
pathology
urgent care
Our distinctive Medical Billing services
We provide our clients with a range of fast, reliable and secure medical billing solutions that are individually tailored to meet the requirements of a particular medical specialty. We deal with each client individually and understand their unique requirements. We offer a customized package which fulfills the unique requirements of the client. The medical billing services that we offer include the following:
Revenue Cycle Management
Medical Coding Services
Medical billing solutions
Insurance verification
Physician credentialing
Indexing of medical record
Certified, trained and experienced team
It is important to place the focus on correct coding. We ensure that we adhere to CCI guidelines. Our medical billing Phoenix Company has employed certified coders who comply with 5010 and are prepared for ICD-10. Internal processes inspect every step of claims, guaranteeing professional and efficient medical billing management.
Our medical billing in Phoenix utilizes a competitive technology which allow us to follow proven billing methods which every field of medicine can be billed for. We provide our clients with complete electronic medical records, Superbill, scheduler, electronic remittance advice and electronic funds transfer.
We will also provide you assistance for appealing underpayments and submit secondary filing electronically. Moreover, we are easier to find and speak to than you may think.
Complete Support and professional assistance
We are a full time billing company who provide you with medical billing code support. We have certified coders, as mentioned, who are able to read operation reports and code to processes.
We provide our valued clients with staff support as well as software to run the medical provider's organization, bill insurance and schedule patients. We also do analyses of charges and payment, bill for co-insurance and balances, do claims research in real time, offer EMR, ERA and credit card services. We can also connect to your EMR or EHR and get the patient's bills, information and all other documents that are relevant to the billing process.
Medical billing solutions using specialized software
Issues such as modernizing software, cost updates and server problems can be a thing of the past when you hire our medical billing Phoenix Company because we will take over all these tasks for you. While it is true that change is inevitable, you don't need to rack up debt purchasing software because most we have it done for you! We make sure that your practice disposes of continually updated software on a reliable, fail-safe server.
Confidential and reliable medical billing solutions
As you are a busy health care provider, we understand that you cannot always spare time to submit medical invoices and follow up the insurance companies to ensure that you get paid fairly for the work you are doing. Therefore, you can trust that we guarantee full support and hassle free assistance for your medical billing requirements. In addition, we know that your data and information that you entrust us with is highly sensitive, therefore we have fully secure data protection system in place to ensure complete security of your data. Rest assured that your data will remain confidential and is in safe hands.
More...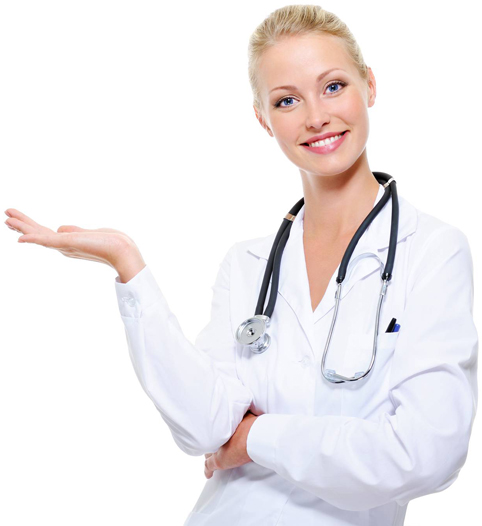 Outcome-driven Medical Billing and Coding Solutions for Healthcare Providers
Hospitals
Clinics
Physician practices
Dental offices
Physical therapy practices
Mental health practices
Rehabilitation centers
Nursing homes
Home health agencies
Ambulatory surgery centers
Laboratories
Radiology centers
Medical equipment suppliers
Hospice care providers
Behavioral health providers
Urgent care centers
Occupational therapy practices
Dermatology practices
Trusted By Care Providers As Their Medical Billing Partners In
Get Help with Medical Billing
Do you find yourself struggling to keep up with changing regulations and compliance requirements? Look no further than One Source Medical Billing!
Our team of experts specializes in medical billing and coding, ensuring accuracy and compliance with every claim. We also offer audit services to help identify any potential issues and improve overall efficiency. With our help, you can focus on what truly matters - providing the best care possible for your patients.
Don't let medical billing and coding stress bring you down any longer. Contact us today to learn more about how One Source Medical Billing can streamline your billing processes and improve your bottom line. Our team is standing by and ready to assist you!