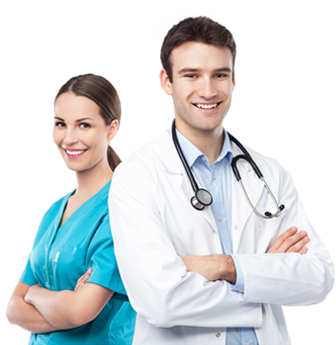 One Source Medical Billing offers comprehensive medical billing services and coding for the healthcare sector while utilizing proper billing flow mechanisms to make your organization's finance process flawless. Our team of experts receive constant, periodic training and education on industry changes and regulations. We are confident that we have the most knowledgeable staff in the market.
Our specialists will handle the insurance claim, dispute billing, follow the process to the end, until payment is received by the provider. With the resources of a great offshore medical billing service, we guarantee to provide the great service and flexibility of a small firm, passionately focusing our efforts to our clients. Our services range from revenue cycle management, medical coding services ICD-10 and medical billing. We also provide expert solutions for complex issues like insurance verification, physician credentialing and indexing medical records for better performance of the medical firm.

Revenue Cycle Management
Revenue Cycle Management (RCM) is the process that manages claims processing, payment and revenue generation.
Our RCM team manages the whole claims cycle including claims creations, claims processing and payment and revenue generation.
The revenue cycle begins at appointment booking and ensuring insurance eligibility has been confirmed prior to patient arrival for their visit. This continues through clinical documentation, verifying that a visit note is coded correctly for services rendered by a provider. Finally, the claims creation, submission and management process ensures that reimbursement for claims is readily received, minimizing cost for resubmission due to claims denials.
Understanding the total revenue cycle is the first step toward achieving maximum revenue for your practice. It is important to note that "achieving maximum revenue" does not mean you are overcharging or trying to manipulate payers. It simply means you are smarter about the services you provide and understand how to get payment from your payers the first time while minimizing the costs and effort associated with getting paid. While a clinic's ultimate purpose is to provide care for patients, neglecting to closely monitor the business of the clinic, hinders you from being able to provide care at all.
Traditionally, clinics have looked at the billing office as a "back office" function. This view implies the revenue cycle begins after the patient leaves. When you look at the true revenue cycle in its entirety, it becomes clear that every member of the office affects your ability to be paid in full. Just like patient care, it is vital that the focus of the revenue cycle be prevention, not just treatment. So, what does that look like in your office?

Medical Coding Services ICD-10/CPT/HCPCS
One Source Medical Billing supports providers to minimize and eliminate the challenges associated with medical coding to ensure allowable reimbursement for services rendered. We aid in the selection of specific ICD-10 diagnosis codes as well as appropriate CPT/HCPCS billing codes to maximize payment from insurance companies.

Medical Billing
With years of medical billing experience and the utilization of the latest billing technology, One Source Medical Billing possesses the expertise to manage your complete billing operations efficiently and effectively whether you are a single-specialty practice or a large multi-specialty, multi-facility healthcare organization.
The medical biller takes the codes, which show what kind of visit this is, what symptoms the patient shows, what the doctor's diagnosis is, what the doctor prescribes, and creates a claim out of these using a form or a type of software. The biller then sends this claim to the insurance company, which evaluates and returns it. The biller then evaluates this returned claim and figures out how much of the bill the patient owes, after the insurance pays its portion.

Insurance Verification
Insurance verification is essential in maximizing first-pass claims approval rate and eliminating any chances of claims denials and payment delays. Our team meticulously carries out the insurance verification process for patients prior to appointment arrival, ensuring at the point of care, medical providers are privy to what services are covered and what services can be rendered.

Physician Credentialing
At One Source Medical Billing, we provide Physician credentialing services, assisting the providers to get better revenues. Our customized credentialing services facilitate the payer enrollment process when Physicians begin their first practice after Med school,
change from one practice to another, adding a new Physician to an existing group, or want to become enrolled with a new payer.

Indexing Medical Records
One Source Medical Billing indexing services include Electronic Medical Record Storage, Healthcare Document Management and indexing medical records such as Insurance Information, Health Insurance ID card, Patient's demographic sheet and EOBs. Once the documents are scanned and available as images, our team can perform the medical records indexing to your electronic health record (EHR) or Document Management system (DMS) or the Practice management software (PMS).

Transcription Services
Trusted by Business Customers Worldwide
One Source Medical Billing makes the audio-to-text transcription process simple, swift and efficient. The process is strictly professional and confidential, suitable for enterprises, small businesses and individuals. Our experts deliver fast turnaround and flawless results. We match prices. Your satisfaction is guaranteed.
There are many varieties of audio and video transcription. We can transcribe audio to text with 100% accuracy, providing streamlined end-to-end online business processes and solutions combining automation and human expertise. On-time delivery guaranteed.