One Source Medical Billing solutions: Simple, Reliable, and Precise
"Restore a man to his health, and his purse lies open to thee" – Unknown
The above quote is probably more valid for New York medical billing than anywhere else. It's important to choose the right medical billing consultant if you're living in the Big Apple. That is why One Source Billing Provider offers the best medical billing solutions in the city.
What our medical billing services can do for you?
One Source Medical Billing is a pioneer medical billing company in the USA that provides all sorts of medical practices with reliable and hassle-free medical billing solutions. We primarily focus on providing you with comprehensive support and assistance in medical billing outsourcing and reimbursements.
We can help arrange for collecting payment of services and maintain patient financial accounts; a medical billing professional has a responsibility for the income of the medical facility. This involves having knowledge of the different processes for patients and billing insurance companies. As medical billing professionals, we are responsible for the quick and accurate medical coding and billing of insurance claims.
We are also responsible for handling the medical billing codes. We submit documentation to insurance companies, schedule appointments, deal with day-to-day medical billing procedures, clarify insurance benefits to patients, and fill out medical insurance claim forms.
We communicate with patients, colleagues, insurance companies, and healthcare professionals on a daily, if not hourly, basis. This is also the case with medical billing consultants.
Medical Billing Services offered by One Source medical billing
One Source Medical Billing has been serving numerous medical practices in handling their medical billing for the past many years. Being a pioneer in the industry, we have earned years of experience in nearly all aspects of medical billing services. The medical billing solutions that we offer include the following:
Revenue Cycle Management
Medical Coding Services
Medical billing solutions
Insurance verification
Physician credentialing
Indexing of medical record
How our Medical Billing Process works
Our medical billing process starts with a medical coder's assigning codes to the services performed. The procedure and diagnosis codes are taken from the medical records. These may include lab results, a transcription of the physician's notes, or radiologic results. Then, we generally collect and systematize all the data that is relevant to the bill. This may include patient and insurance follow-up, charge entry, payment posting, etc.
Our medical billing company keeps in touch with physicians and other healthcare professionals to elucidate diagnoses or to obtain additional information.
Our qualified, trained, and experienced medical billing team
Our team is our pride. We have a team of qualified, trained, and extensively experienced individuals who have a complete grasp of medical records and standard codes. They know how to initiate the process and move it smoothly so that there is no trouble or hassle for the client. Our team has in-depth knowledge of medical billing across various specialties, which gives us an edge over our competitors. We offer you a perfect blend of knowledge and experience to take care of your medical billing concerns.
Our in-house training ensures the continuous professional development of all the team members. It not only keeps them up-to-date with the latest changes but also with advanced technology and new procedures.
We offer technology combined with confidentiality
Our medical billing in New York is fully equipped with the latest IT capabilities and has custom-built systems. We always ensure that these capabilities are leveraged towards maximizing the efficacy of your business and ours. This also includes creating electronic links with health providers and insurance companies.
We understand the sensitive nature of the information provided to us; therefore, we use all the necessary processes and checks to protect your data from any mishandling. With us, all your data is in safe hands, and we consider it our utmost responsibility to keep it confidential.
Understand the difference between Medical billing and Medical Coding
Please be informed that medical coding is not the same as medical billing. Reviewing clinical statements and assigning standard codes with ICD-10-CM and HCPCS classification systems is the chief responsibility of a medical coder. On the other hand, a medical biller processes and traces claims sent to health insurance companies for payment of medical services. It is possible to be both a medical coder and a medical biller – a lot of companies in New York offer this service. It's advisable to appoint the same company for this to make sure invoices are paid properly.
More...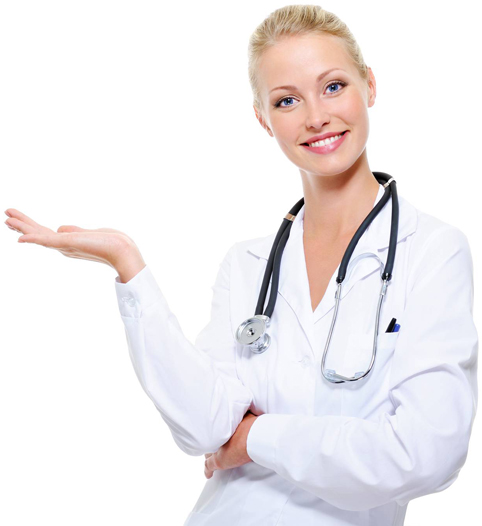 Outcome-driven Medical Billing and Coding Solutions for Healthcare Providers
Hospitals
Clinics
Physician practices
Dental offices
Physical therapy practices
Mental health practices
Rehabilitation centers
Nursing homes
Home health agencies
Ambulatory surgery centers
Laboratories
Radiology centers
Medical equipment suppliers
Hospice care providers
Behavioral health providers
Urgent care centers
Occupational therapy practices
Dermatology practices
Trusted By Care Providers As Their Medical Billing Partners In
Get Help with Medical Billing
Do you find yourself struggling to keep up with changing regulations and compliance requirements? Look no further than One Source Medical Billing!
Our team of experts specializes in medical billing and coding, ensuring accuracy and compliance with every claim. We also offer audit services to help identify any potential issues and improve overall efficiency. With our help, you can focus on what truly matters - providing the best care possible for your patients.
Don't let medical billing and coding stress bring you down any longer. Contact us today to learn more about how One Source Medical Billing can streamline your billing processes and improve your bottom line. Our team is standing by and ready to assist you!