One Source Medical Billing Houston- A key to promote financial growth
It's important to build a meaningful relationship and understanding of your practice and its needs in order to guarantee consistency and accuracy of billing. This is why it makes sense to work in close cooperation with a professional medical billing company in Houston. Not everyone at the office can handle the billing as One Source Medical Billing can for you!
How does our Medical Billing process work?
One of the most common questions we get, is how patient billing is handled. Our professional medical billing company will bill patients for any balance that is owed. Patients get a comprehensive billing statement with a phone number to direct all billing questions to the company's call center.
When the patient is not paying on time, he is contacted by phone or mail to sort the billing issue out. This is known as a soft collection. The medical provider is kept up to date on the payment status. Our medical billing company sets a time limit to reach a settlement – in Houston it's usually 1-3 months. If the deadline passes and no settlement has been reached (the patient still doesn't pay), the provider may request that the company send their account to a collection agency.
Helping with your Medical Billing Outsourcing needs
Our company offers you professional and affordable medical billing outsourcing services. This offers you some great advantages. These include the following:
Consistent cash flow with a lower cost for the provider
No sick time or vacation,
cost savings for staff benefits and training
Less hardware and software requirements.
You don't have to pay for benefits, hiring and training, salaries and continued education for employees. However, your staff will still play a role in the medical billing process – they work together with the medical billing company to supervise and monitor the billing process.
Our Medical billing Houston Company has a sufficient number of professionally trained and experienced employees to continue the billing process at all times. Through reporting, the provider is always aware of the required information in order to know what is happening in his organization financially.
Services offered by One Source Medical Billing Houston
We offer our clients a wide range of advanced and useful medical billing solutions from which they can have their custom developed package or can choose to avail all:
Revenue cycle management
Medical coding services ICD
Medical Billing
Insurance verification
Physician credentials
Indexing Medical Records
Swift communication for increased reliability
Communication is important therefore our medical billing company is always available to answer any questions or concerns from patients, providers and / or employees. We ensure that we deal our every client with same degree of attention and focus as every client's practice is unique and with differential requirements.
Accounts receivable are an integral part of the process too – it is crucial to follow up on unpaid or lost claims by the insurance carrier. Another benefit of outsourcing is that our Medical Billing Houston will do this for you.
When the billing is handled outside the provider's office, he can choose whether to upgrade his hardware and software for other processes in the office or keep them as they are.
How is patient benefits and eligibility verified?
All you need, is to provide us with some basic information about the patient and insurance prior to the scheduled appointment at the company. Where insurance carriers deny validity, our company checks this. The claim is appealed and resubmitted without further expenses to be borne by the provider if the denial proves to be invalid.
Transparency and accountability on which you can trust!
Accountability is at the core of good medical billing management. Cash flow must always be reported. Our expert and trained billing team will give your account professional full-time attention to yield the highest possible revenue. We start process monitoring as soon as a claim is electronically submitted with a series of front end reports. Most claims are paid within two weeks in Houston, which is why a claim inquiry is made immediately after the deadline for payment passes. This also helps reduce internal losses.
What's more, choosing our top medical billing Houston will keep you informed and up-to-date with all relevant billing tendencies, coding guidelines, compliance rules and policy changes. As a consequence of this you will be able to implement transition quickly, easily and adapt to the changes, all the while keeping costs down.
More...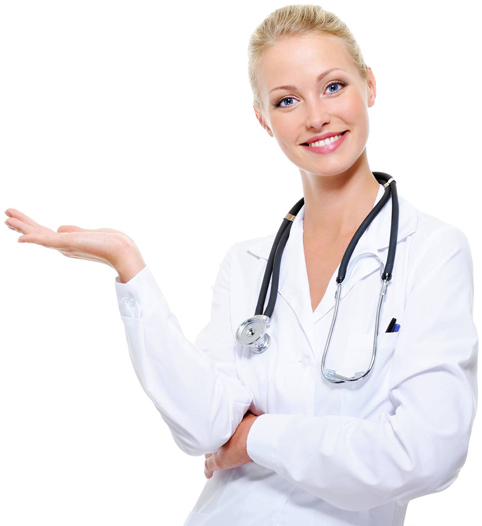 Reliable Medical Billing Services in Houston for Healthcare Providers
Hospitals
Clinics
Physician practices
Dental offices
Physical therapy practices
Mental health practices
Rehabilitation centers
Nursing homes
Home health agencies
Ambulatory surgery centers
Laboratories
Radiology centers
Medical equipment suppliers
Hospice care providers
Behavioral health providers
Urgent care centers
Occupational therapy practices
Dermatology practices
Trusted By Care Providers As Their Medical Billing Partners In
Streamline Your Medical Billing
One Source Medical Billing is the ideal choice for those who require a trustworthy medical billing service in Houston to navigate the complexities of the ever-changing regulatory landscape and comply with requirements.
We specialize in medical billing and coding, ensuring accuracy and compliance with every claim. Our team of expert medical coders and billers also provides audit services to identify potential issues and improve efficiency. With our support, you can focus on medical practice and delivering the best possible care to your patients and in Houston.
Say goodbye to the stress of medical billing and coding! Contact One Source Medical Billing today to learn how we can streamline your billing processes and improve your bottom line. As one of the leading medical billing companies in Houston, we are ready to assist you with all your billing needs.