Enough is Enough: It's Time to Outsource Your Medical Billing
Posted on May 3rd, 2019 / Under Medical Billing / With No Comments
There is no debate about the value of medical billing services like One Source Medical Billing. However many practitioners either haven't heard of this easy and obvious solution or haven't bothered to learn anything about it. In these uncertain times, it's important to be clued up on each and every resource that might increase your revenue and secure your business's future. There are clear imperatives to outsourcing your medical billing, we've included 3 below.
Free Audits can find the holes in your revenue streams
Companies like One Source Medical Billing provide a free comprehensive Audit of your practice when you sign up. This will help identify what is past due and where your revenue streams are failing. This initial audit is key to producing a roadmap and strategy that to take the business forward.
Increase revenue
The audit will identify where you could be losing revenue, which allows us to lay the groundwork to increase your revenue streams. We do this by ensuring the correct billing codes are entered and overdue payments are followed up quickly. Our team of billing and coding experts knows how best to classify your work and is aggressive in their pursuit of your hard earned cash.
Weekly reports provide clear and concise updates
If you already outsource your billing solution but are not receiving weekly reports it might be time to find an alternative solution. Some billing firms, such as One Source Medical Billing, provide up front and reliable weekly status reports. We provide data driven insights to fine tune your revenue streams. This allows you to see exactly where your money is going and what they've done for you recently. Many other solutions take your money and fade off into the background without really showing you what they have done. You need a provider that is clear and communicative.
Read More...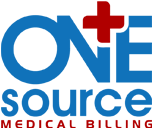 Categories